"Country Pride County Wide"
All Advanced Fair Ticket Sales Begin May 15
2014 ANDERSON COUNTY FAIR
August 4 - 8

FAIRGROUNDS NORTH LAKE PARK
GARNETT, KS
(directions and map at bottom of page)
andersoncofair@hotmail.com
Tractor Pull July 26 7 PM

Tractor Pull Arena - North Lake Park
Garnett, KS



2014 Fair Grand Marshals

Mary and Charles Holloran



Fun Time Show Carnival rides


will be at the
2014 Anderson County Fair for 4 nights!
August 5th - 8th
6:00 pm - 10:30 pm
Rides for children, teens, and adults!
Advanced ticket sales wrist bands for $15
Wrist bands sold during county fair for $20
Wrist bands good for one night/different color wrist band per night

http://www.ftscarnival.com/


Thursday, August 7 -
Two Girls and a Zoo
Petting Zoo

7:00 pm - 8:30 pm
Ball Field near Merchant's Tent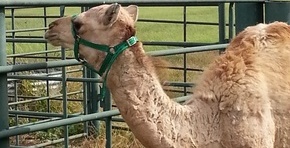 Otis Red Kangaroo

http://www.twogirlsandazoo.com/

Rex Allen Jr. will be in concert on Saturday, August 2; in the Anderson County Jr/Sr High School auditorium. Show times 3:00 pm or 7:00 pm.

High school is located on 31 highway; from highway 59, turn west on Park Road (31 highway). The High school is located at the 31 logo on this map.

Fair grounds is located on the south end of North Lake Park. Take Park Road east to the North Lake Road; turn north and the road between the football field and ball park will take you directly to the Community Building, Quonset Hut, and Livestock Arena.